Published: Wednesday, Dec 19, 2012, 13:53 IST
By
DNA Correspondent
| Place: New Delhi | Agency: DNA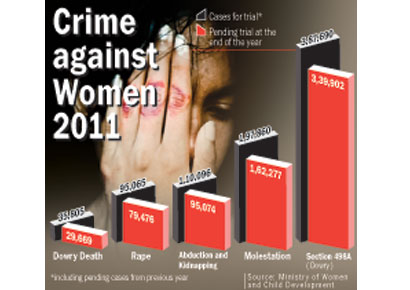 DNA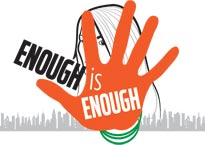 Taking suo-motu cognisance of the rape of a 23-year-old girl in a moving bus, the Delhi High Court on Wednesday asked police commissioner Neeraj Kumar to file the status report in two days.
The Delhi HC, which rapped the police for failing to prevent the rape in a moving bus, asked the government to provide best medical facilities to the victim and her friend. Describing the incident as shameful and shocking, the HC asked the police chief to provide details of the cops patrolling in the area where the girl was raped.
"People are losing faith in the police and judiciary. What was the police doing before this incident?" the court remarked, while questioning the negligence on the part of the Delhi Police.
The 23-year-old medical student who was gang-raped and hit with an iron rod for resisting for nearly 45 minutes on a Delhi bus is in a critical condition.
Four of the six men who allegedly raped the student have been arrested. The driver of the bus in which she was gang-raped and tortured, has been remanded in police custody for five days.
The National Human Rights Commission (NHRC) has also issued notices to Home Ministry and the Delhi Police and sought a report on the incident within two weeks.
The HC has also decided to set up five special fast track courts as suggested by the government to deal with cases of sexual assault on women. The decision to set up the courts came a day after Delhi chief minister Sheila Dikshit urged Chief Justice of the Delhi HC Darmar Murugesan to immediately make functional five fast track courts.The Registrar General of the Delhi High Court has sent a letter to the Delhi Government communicating the court's acceptance of the recommendation by the government, officials said.
Dikshit, in a letter to Justice Murugesan, had urged him to take urgent action in making the fast track courts functional to deal with the cases of sexual assault on women and to provide speedy justice to the victim and conviction of the guilty.
(With inputs from agencies)
Heinous sexual assault cases this year
December 16, 2012: A 23-year-old girl was raped and brutally assaulted in a moving bus by at least six men in South Delhi. Four have been arrested
and two are absconding
October 2012: A 21-year-old student of National Law School of India University from Nepal was gang raped in the campus in Bangalore. Six people were arrested in this connection and two are absconding
July 9, 2012: A 16-year-old girl was assaulted and molested in public view - it was also video recorded by a local journalist. The DGP said there was prima facie evidence suggested that the whole incident was orchestrated by a journalist of a local channel
June 17, 2012: A French diplomat, posted in Bangalore, was booked on charges of raping his three-and-a-half year-old daughter. The case was registered against the top official at the French Consulate in Bangalore on a complaint from his wife
February 5, 2012: The 37-year-old victim was at a pub at Kolkata's famous Park Street. A man who befriended her at the pub offered her a ride home in his Honda City. When she climbed in, there were two men in the car. But soon, another three entered the vehicle. She was raped at gunpoint
Compiled by DNA - Research N Archives
Perspectives
The need of the hour is to mete out severe punishments to those who dare to mess with women's dignity. I am for capital punishment. We are a society which has accepted male chauvinism in all its forms. Most women don't even speak up about the atrocities that they face in public places. Every incident of disrespect of a woman should be reported to the police. Somehow the cruelty against women transcends class barriers. It is shocking to hear that a police officer in UP raped a victim of rape. How insane is that?
—Dolly Thakore, theatre actor
The issue should be dealt with in a three-fold manner through better policing, punishment and sensitisation. It is time we have a proper citizens-to-police ratio. Our patriarchal society has allowed men to disrespect women. The number of female foeticide cases is appalling. What message does this give? Boys are brought up believing that they have the upper hand over girls. It is time we sensitise children. The perpetrators of crimes on women commonly go scot free. It is time to change the law
—Gul Panag, film actor
After living in both cities, I feel Mumbai is far safer as compared to Delhi. But if one does not have to make a comparison, Mumbai has become less safe recently. When I was 11, I would go to my friends place on a bicycle or walk up. Now, I would not allow my daughter to do the same. The spate of crimes only confirms the need for more policing and ensuring that conviction happens quicker, so it becomes a deterrent. Public places like the subways at CST and Churchgate must have more police presence.
—Abha Narain Lambah, conservation architect
Mumbai has changed a lot. There was a time I could travel alone by train, but not any more. Off late, the cases of harassment have gone up. I get paranoid when my teenage girl goes for coaching classes and returns late. The problem is not just related to physical violence. There's a lot of drink driving also. But the problem of harassment has been largely because there are no strong preventive laws. Recently, many perpetrators of rape have turned out to be drivers, watchmen, cleaners or vendors. There should be strict police verification of such people
—Abha Singh, bureaucrat turned lawyer
Source: http://www.dnaindia.com/india/report_delhi-gang-rape-india-reels-from-national-shame_1779282